We listen to our customers to understand exactly what makes a new home stunning and practical for you. We combine this information with our own expertise and design homes that are both beautiful and ready for modern living.
INTERIORS THAT WORK
We offer properties of all sizes, from starter homes up to larger villas. Whatever the style, you'll find that we build our houses with good-sized rooms where there is space to stretch out and enjoy life. Research, supported by customer feedback, suggests the majority of families prefer open-plan living; so many of our homes are designed with large open rooms at the back of the property that are ideal for day-to-day living, family gatherings and entertaining. But we also know open plan is not for everyone, so we've designed homes with separate formal dining rooms for those that want one.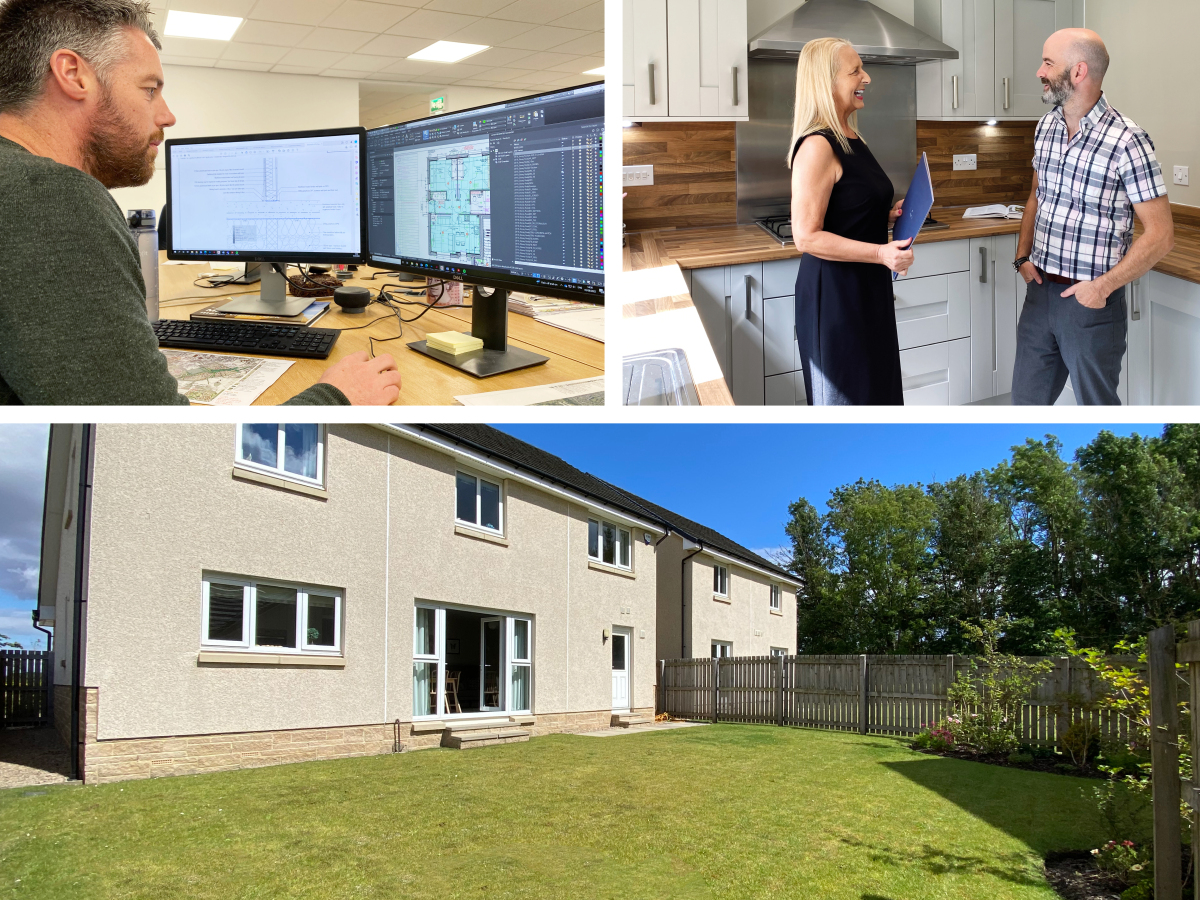 Again and again, people tell us that you can never have enough storage. That's why we provide fitted wardrobes in our homes, create bathrooms that fit your needs and design our kitchens to maximise space and storage. You'll find there's a place for everything – so you can put everything in its place and say 'goodbye' to clutter.
GREAT OUTDOOR SPACE
While interior space is key, we also know how important having a good-sized garden is, especially for a growing family. That's why our garden sizes are generous - to help you make the most of the outdoors. Many homes also feature wide patio doors that open between the garden and family room – allowing your family's life to spill outside when the weather's good.